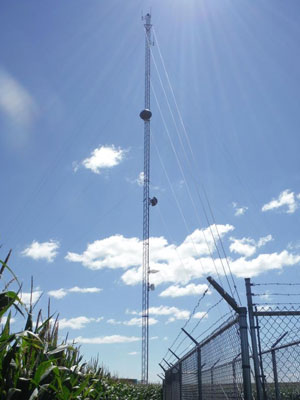 Erecting and servicing guyed towers requires specialized equipment and trained personnel.
Guy tension meters transits, man rated, double drum winches, and gin poles enable Wave to erect towers up to 600 feet in height.
Our experience allows us to erect towers quickly and competitively maintaining very high standards for quality and safety.
Foundation and earth work, electrical service, and of course antenna and line installation are our specialty.
Our equipment suppliers include:
Load A2B Company
Pirod
Hydrodyne